September 14, 2015 2:53 pm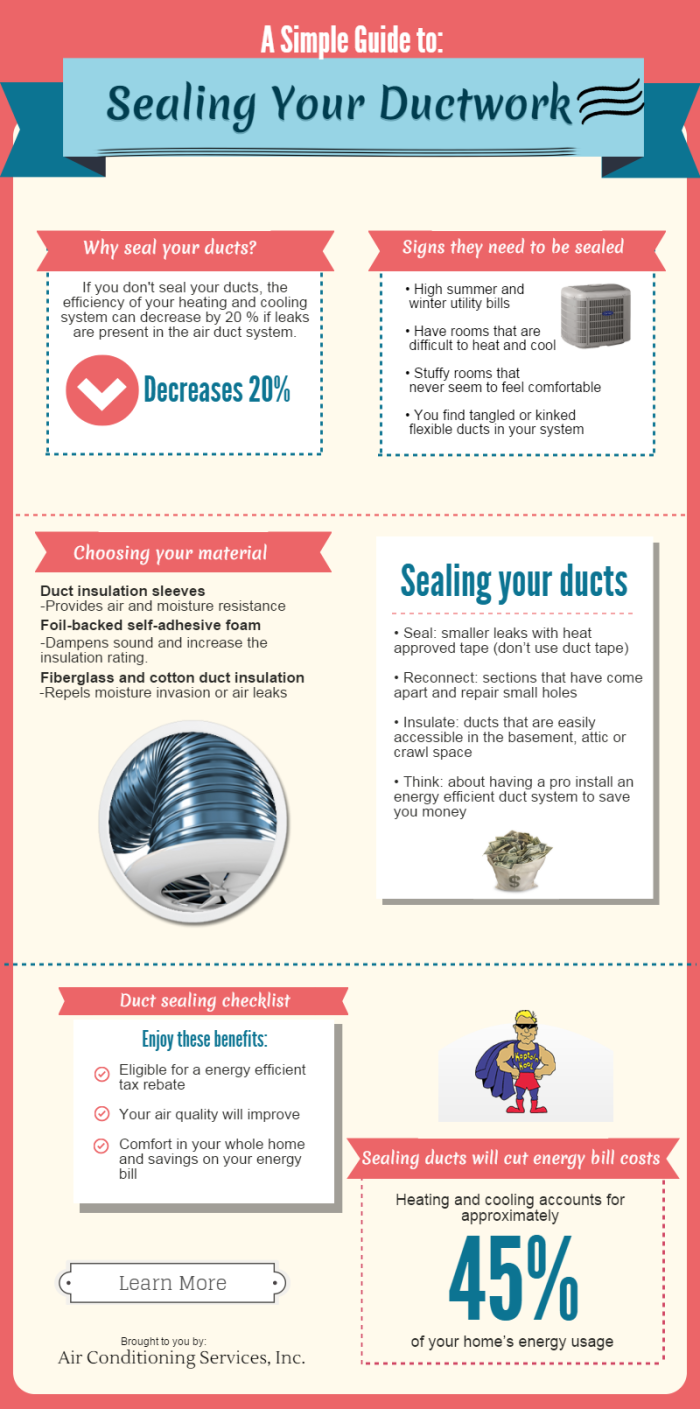 Do you know what the signs are that you need to have your ducts sealed? This graphic tells you what signs to look for and why it's important for your pocket book to seal your ductwork. Smaller projects can be a DIY project but be sure to call a professional for bigger projects and if you have any questions.
You want to make sure you get the job done right so it does not cause further damage in the future. Healing and cooling costs account for 45% of your homes energy usage so once you seal your ducts you can be sure it will save you some change.
Categorised in: Uncategorized
This post was written by Air Conditioning Service, Inc.