November 22, 2014 2:41 pm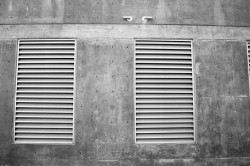 We've built a reputation in Oklahoma City as first-class providers of commercial HVAC installations, maintenance, and repair. We know how to handle complex projects, and we're committed to delivering responsive service our customers can trust.
That same commitment is at the core of our residential work, and we think our expertise in commercial installations makes us a better service provider to homeowners.
We know what customers need:
Environmental controls are critical to our commercial customers. Their systems provide comfort for customers and employees alike, and any impact on that comfort is bad for business. Our professional, highly-trained technicians operate efficiently, with minimal disruption of our customers' work place.
This carries over into our residential work. Your home should be comfortable year-round, and any work you have done on your HVAC system should be as discrete as possible. For more than 25 years, we have delivered systems to newly-constructed homes, repaired old models, and installed complete changeovers with minimal impact.
We know what customers want
No one wants to have to call for an HVAC repair. Everyone wants their air conditioning system to work, without costly visits from a technician. We offer an annual maintenance agreement designed to keep your system up and running. With two tune-ups each year, you can rest assured that your system has been thoroughly inspected for any potential issues – before they become a problem.
We know our customers
We're proud to have served the greater OKC metro area for more than two decades. Our attention to detail and our commitment to customer care has kept customers coming back to us for all of their HVAC needs, and their loyalty means the world to us. From the largest businesses in the area to simplest residential repairs, we're dedicated to being the best provider of value and quality in the state.
Call us today  for a free estimate on your HVAC project.
Categorised in: Uncategorized
This post was written by Air Conditioning Service, Inc.