September 30, 2015 12:50 pm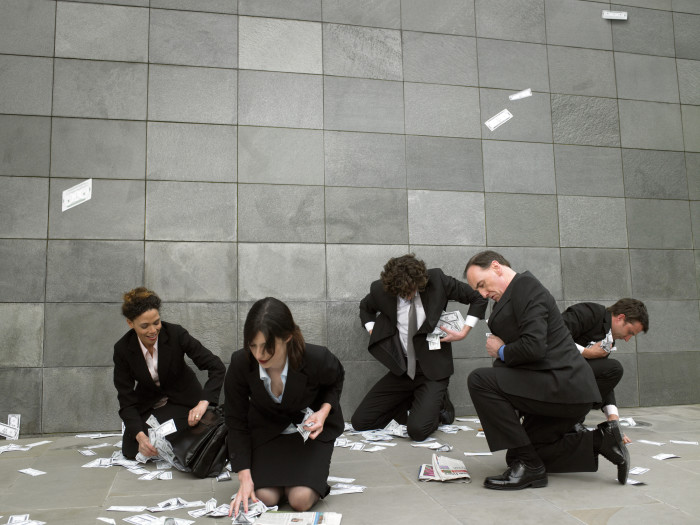 Business tax season is here and it's time to think about past and potential upgrades for your office before the end of 2015. When you upgrade your business' HVAC unit, you can save money on your monthly bill and receive generous rebates.
Here's a list of 2015 Commercial HVAC rebates your business could qualify for:
Natural Gas Water Heater Program:
$ 50.00– For new water heaters that have an energy factor of 6.2 or higher
$ 250.00– For new, natural gas, tankless or condensing water heater with energy factors of .82 or higher
If you transition from an electric to a natural gas water heater, you may qualify for $850 in rebates.
Remember to:
Be sure the installer complies with all safety and code requirements.
Include an Energy Star Energy Factor Rating on your rebate application.
Natural Gas Heating System Replacement Program:
$ 350.00- If you install an 82% efficient natural gas hydronic heating system
$ 150.00– If you install a new natural gas furnace, or boiler, with energy efficiency rates between 92% and 94.9%
$ 550.00- If your gas furnace, or boiler system's, energy efficiency rating is 95% or higher
$ 1,950- When you do a complete conversion from an electric system to a natural gas furnace installed or serviced after December 31st 2013
Remember to:
Include the AHRI Certificate of Product Ratings with your receipt within 90 days of the installation.
Review the qualifications for these rebates with your contractor.
Note: All rebates are given on a first come first serve basis.  Business owners will be responsible for paying for installation and checkups. You must be a have an Oklahoma Natural Energy active account, and the systems have to have been purchased, installed or serviced after September 14th 2011. Once they receive your rebate request, it will take 6-8 weeks to after approval to receive your refund.
Electric Air Conditioner or Heat Pump Rebates:
An individual unit that is less than 65,000 BTU per hour can qualify. Units must be permanently installed split, single packaged and through the wall. (Window units do not qualify)
Air Conditioners:
$ 80.00 per ton 50/50 match– Air conditioners that are listed in the "Energy Star Certified Light Commercial HVAC" and meet the CEE tier 2 criteria
Air Source Heat Pumps:
$ 200.00 per ton 50/50 match- Qualifying heat pumps must be listed in the "Energy Star Certified Light Commercial HVAC."  A dual fuel heat pump can be listed in the "Energy Star Certified Light Commercial HVAC," or the Geothermal that meets the minimum Energy STAR EER requirements.
Geothermal Heat Pumps:
$ 800.00 per ton 50/50 match-Must meet the minimum Energy Star ERR and have at least one operating Integrated Water Heater, or Desuperheater, for domestic water heating
For specific details and program rules, check out the Oklahoma Municipal Power Authority rebate form.
If you are an Oklahoma Electric Cooperative customer, take a look at their list of rebate amounts and qualifications.
If you are looking for a licensed commercial HVAC contractor, we will be glad to help you decide the best options for your business.
Categorised in: Uncategorized
This post was written by Air Conditioning Service, Inc.